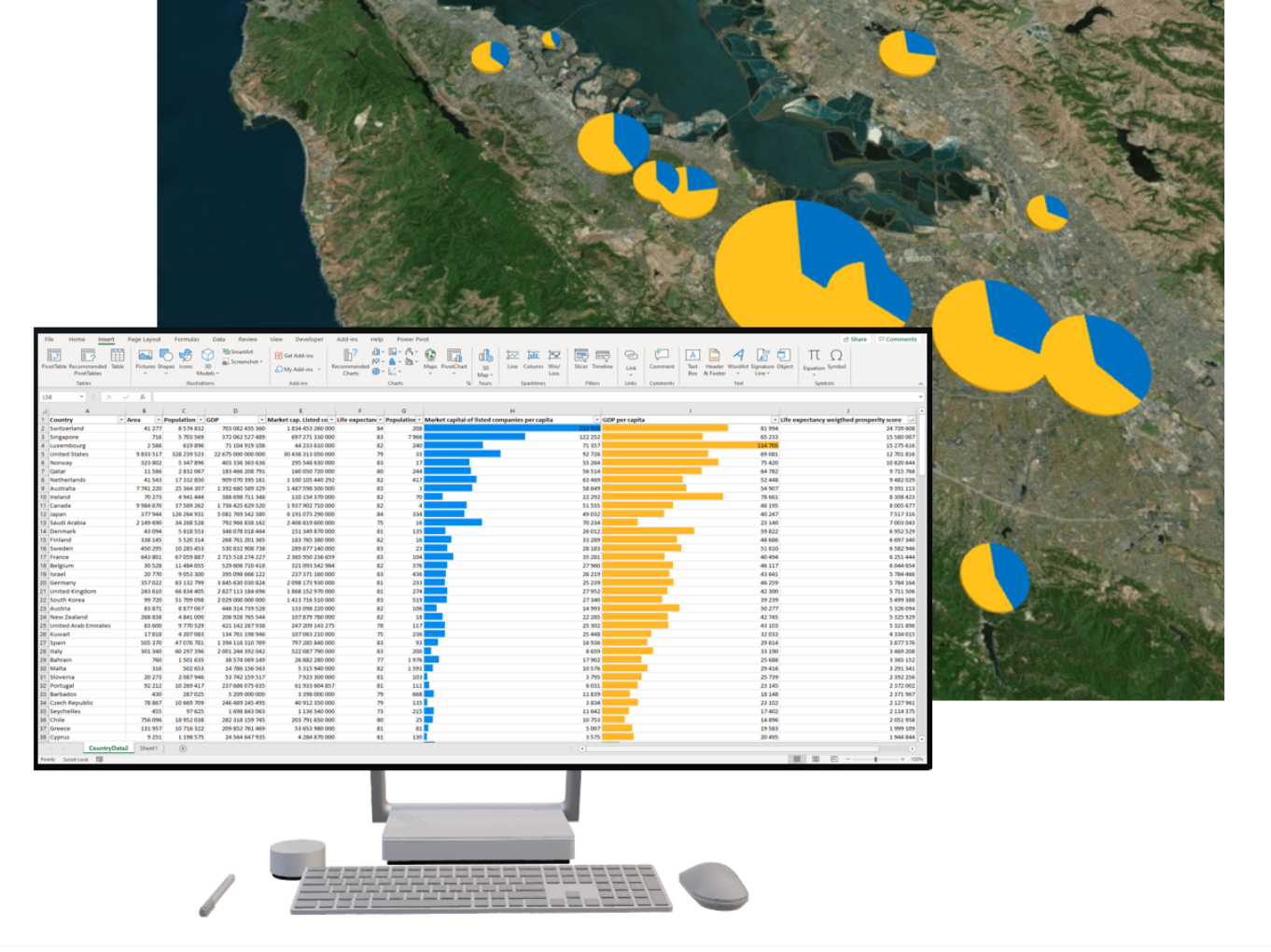 Become a Spreadsheet Professional
Spreadsheet Academy is an initiative to provide the most complete, structured and efficient online courses on spreadsheet solutions, as well as other more specialized data analysis systems.
Open for collaboration
Are you an expert within spreadsheet solutions, business intelligence or other relevant data analysis solutions? Spreadsheet Academy is open for collaboration with industry experts and companies that may want to publish their quality courses and relevant content on this platform.
Please contact: chs @ spreadsheet.academy
About
Spreadsheet Academy is an undertaking of the Norwegian registered company, Strutz Mapmatix (Norwegian reg. number: NO-995542269).
Spreadsheet Academy handles all online financial transactions through its US based supplier, Teachable Inc. and secure third-party services, Stripe and PayPal.
The Spreadsheet Academy Microsoft 365 Excel Online Course
Learn to harness the broad specter of amazing capabilities in the latest (2021) Microsoft 365 Excel Spreadsheet desktop application.
The Spatial Data Analyst Bundle
Harness QGIS + Microsoft 365 Excel map functionallity + Functions and formulas + Excel Macros + Power Query Editor +++
The Systematic Investor Course Bundle
- The unconventional Active Indexing Method Course
- The full-featured Spreadsheet Academy 2021 MS 365 Excel Online Course
- The S&P 500 Live Stock Data and Formula Examples Spreadsheet
The QGIS 3, Basic to Advanced, Online Course
Get documented practical skills on QGIS, the leading open-source geographic information system.
The Spreadsheet Academy Excel Online Course, Norwegian Edition
The Spreadsheet Academy MS 365 Excel Online Course is also available in a Norwegian edition.
The QGIS 3 Online Course, Norwegian Edition
The QGIS 3, Basic to Advanced, Online Course is also available in a Norwegian Edition (Learn QGIS + Norwegian..?)
Contact
Email: info @ spreadsheet.academy
Spreadsheet Academy, c/o Strutz Mapmatix, Krillåsveien 31, 1392 Vettre, Norway
Org. number: NO-995542269